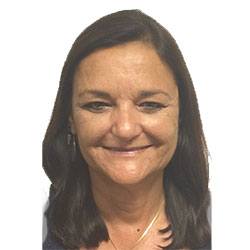 Dr. Barbara Nosal is an individual, couples, and family therapist who has been in the mental health and addiction treatment field for over 20 years.  She has held managerial and clinical positions in a variety of treatment settings including inpatient, outpatient, and school based programs. Specializing in Family Systems, Barbara has had private practices in La Jolla and Newport Beach.   She is trained in a variety of therapeutic modalities including Dialectical Behavior Therapy (DBT), Trauma focused Cognitive Behavior Therapy (TF-CBT), and Multi Dimensional Family Therapy (MDFT). Barbara's clinical work focuses on restructuring family dynamics, multigenerational transmission and relational parenting.
Currently Dr. Nosal is the Executive Clinical Director of Newport Academy, where she oversees the clinical and family programs for their residential and outpatient facilities in California and Connecticut.
Dr. Nosal holds a Doctorate (Ph.D.) in Transpersonal Psychology and a Master of Arts (M.A.) in Counseling Psychology from the Institute of Transpersonal Psychology in Palo Alto, CA. She also holds a Master of Science (M.S.) in Human Services with a Concentration in Alcohol and Drug Studies from Springfield College in Springfield, MA. She graduated Magna Cum Laude from Fairfield University in Fairfield, CT with a Bachelor of Science (B.S.) in Marketing and Communications.  Dr. Nosal is a licensed Marriage and Family Therapist as well as Licensed Advanced Alcohol Drug Counselor in the States of California and Connecticut.
Dr. Nosal has been on the faculty of several community colleges and universities in Northern and Southern California.  She has published several journal articles on trauma, process addictions, self-harm, and multi-dimensional family therapy, and has presented her findings at national conferences.